Dog chews are a great way to keep your pup healthy and active. Not only can they help keep their teeth clean, but specially formulated chews also provide essential vitamins, minerals, and nutrients that make for a proper diet and balanced nutrition. Learn about the health benefits of using dog chews now.
Understand the Benefits of Chewing
Chewing fulfills a natural urge in dogs. It not only helps to clean their teeth, but it also provides much-needed exercise for their powerful jaw muscles and gives them something to do when acting out of boredom or frustration. Regular chewing can provide an excellent mental challenge for your pup, preventing destructive behavior from setting in by promoting better focus and concentration during playtime.
Choose Natural and Nutritional Ingredients
Dog chews made from natural and nutritional ingredients are ideal for keeping your pup's teeth and gums healthy. Look for products that contain nutrients like salmon, chicken, lamb, and other proteins to give your pup the nourishment they need to stay active at all times. Additionally, when buying dog chews from stores, always check the labels to make sure there are no artificial fillers or preservatives in them.
Pick Chews Suited to Your Dog's Size and Age
When selecting the best chew for your pup, factor in their size and age. Look for chews that are appropriate for both puppies and adult dogs. Small breed puppies may benefit from softer scrapes suited to helping them with teething, while large breeds will want larger bones to help clean their teeth. Adult dogs can move onto options like harder antler chews or knucklebones which can help keep their teeth and gums healthy.
Ensure the Safe Handling of Dog Chews
Dog chews may seem harmless, but they can create serious hazards if handled incorrectly. When giving your pup a chew, always scrutinize it first to check for small pieces that could break off and become a choking hazard. Additionally, always supervise dogs when they are using chews and throw out any pieces that have been heavily worn or splintered away. By following these simple steps, you'll ensure the safety of your dog while they enjoy the benefits of its favorite chew.
Confirm Dog Chews are Vet-Recommended and Highly Rated
The best way to ensure your pup stays healthy and happy is to make sure the chew you choose for them is vet-recommended. To do this, check both veterinarian reviews and customer reviews. This will give you insight into how safe and effective the chosen chew is in practice, helping you make an educated decision when it comes time to select the highest quality product available.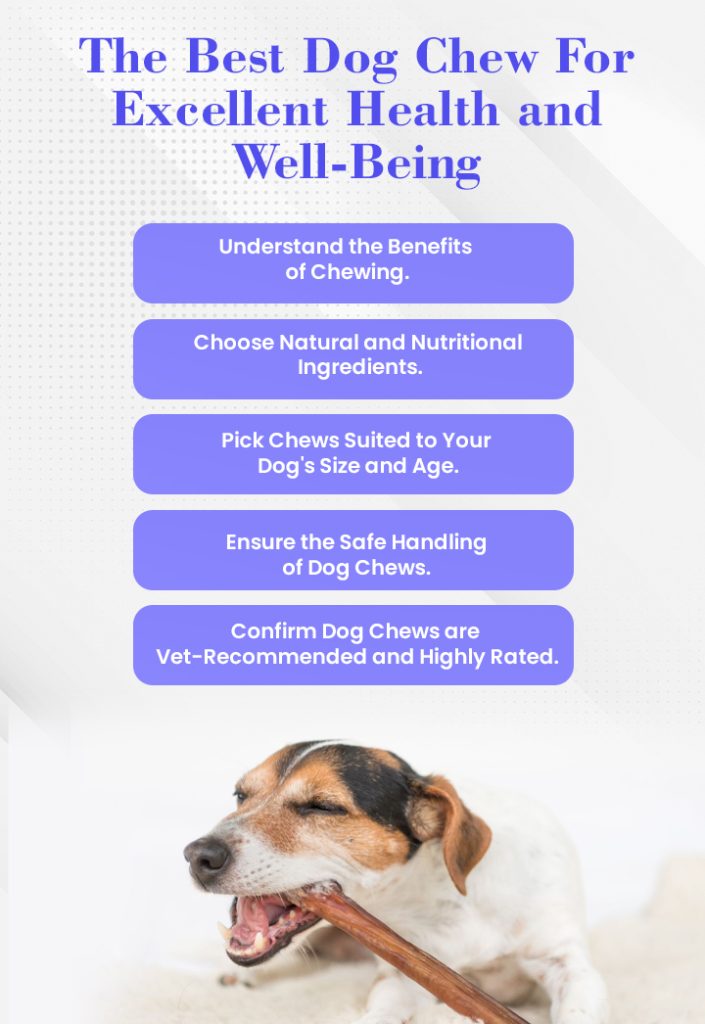 Does your pup need something new to chew on? We've got you covered with our canine cheese chews. Not only are they an easy way to keep your dog's teeth clean, but they're also filled with essential vitamins, minerals, and nutrients that keep your pet healthy and active. So what are you waiting for? Check out our canine cheese chews today and give your pup a delicious and nutritious treat.