Looking for delicious treats to keep your pup healthy and happy? Sanasar Pet Supply is the original supplier of natural, wholesome canine cheese chews that are sure to satisfy even the pickiest of pooches. Browse our selection today and start treating your pup with quality snacks!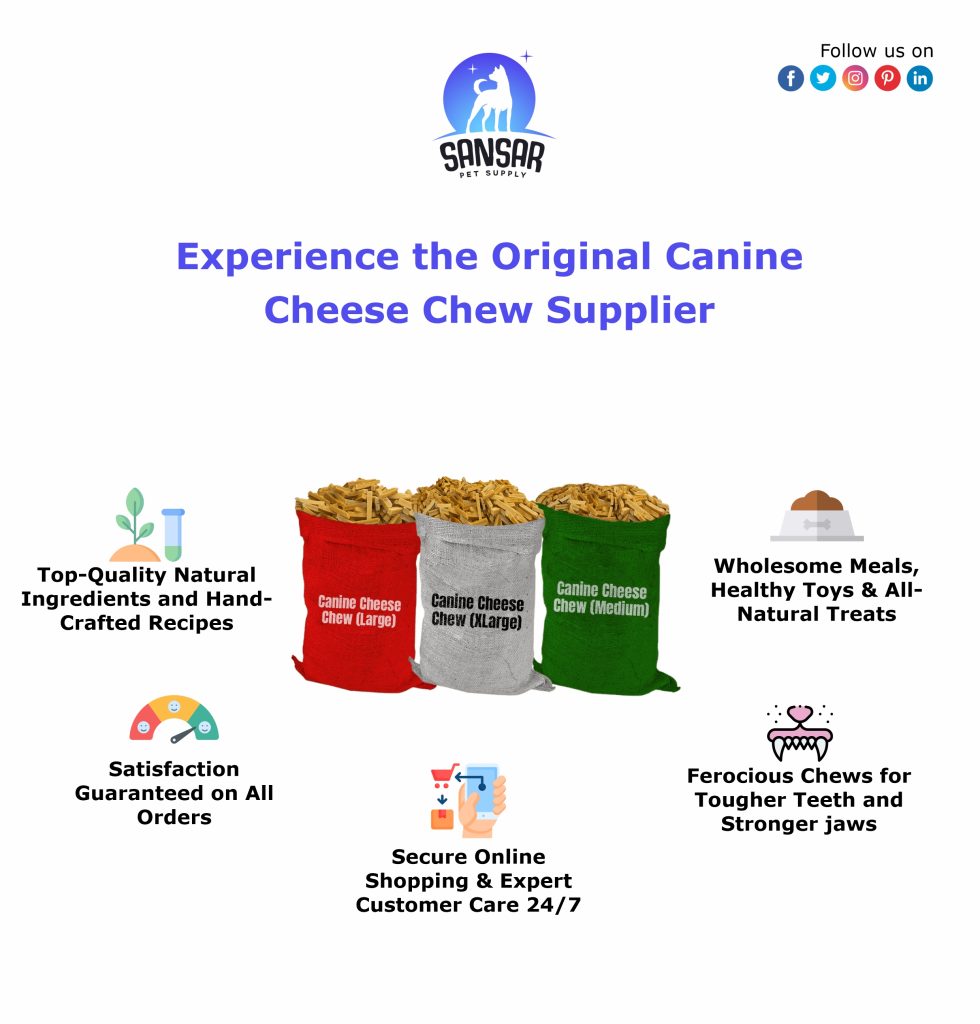 Top-Quality Natural Ingredients and Hand-Crafted Recipes
At Sanasar Pet Supply, we only use the highest-quality natural ingredients carefully sourced from suppliers to create hand-crafted recipes that your pup will love. With a savory flavor that is ideal for canine palates and great texture for teeth-cleaning activities, these delicious treats are sure to become a favorite in no time!
Wholesome Meals, Healthy Toys & All-Natural Treats
Whether your pup needs a special meal that's gentle on its delicate stomach or you're searching for all-natural treats that are a healthier alternative to mass-produced snacks, Sanasar Pet Supply has exactly what you need. We provide wholesome food options, durable and delicious chews that your pup will love!
Satisfaction Guaranteed on All Orders
At Sanasar Pet Supply, we want to ensure that all of our customers are completely satisfied with their purchases. We guarantee quality satisfaction upon every purchase so that you can trust in the products you are providing your pup with. With free shipping on orders over $50 and competitive prices, there's no easier way to get quality pet supplies delivered right to your door.
Ferocious Chews for Tougher Teeth and Stronger jaws
At Sanasar Pet Supply, we specialize in durable and tasty cheese chews and treats that provide your pup with the natural nutrients they need to stay healthy. Our ferocity chews are designed for powerful jaws and tougher teeth.
Secure Online Shopping & Expert Customer Care 24/7
Sanasar Pet Supply takes the hassle out of shopping for your pup's treats and chews. Our convenient online store is secure and easy to use, so you can shop with peace of mind. Plus, our expert customer service team is available 24/7 to answer any questions you may have. Try us out today and experience the Sanasar Pet Supply difference!