Dogs require a high-quality diet to stay healthy. A balanced diet includes proteins, vitamins, minerals, and other nutrients and this wholesome diet is available in Canine cheese Chew by Sansar Pet Supply. Most of the time Pet Parents succumb to overfeeding their dogs with the wrong food which results in nutritional disorders in dogs.
Chewing is the favorite pastime for dogs. So, providing them with the right dog chews is not only healthy for their teeth and gums but it can also help them with anxiety, boredom, and undesirable behavior. So get them Canine Cheese Chew and see a happy and healthy pup enjoying the treat.
Are you curious? Put your thinking caps on! Let's roll in!
Original Canine Cheese Chew for the Four-Legged Furry Pal
The Original Canine Cheese Chew from Sansar Pet Supply is loaded with all the cheesy goodness that our canine friends deserve. Sansar Chews can upgrade and enhance the dog's oral health. The chews are created using an ancient recipe, traditional methods, and naturally-sourced ingredients. It is made with hard-smoked cheese and Canine Cheese Chews are long-lasting chews that satiate the dog's hunger for a pretty long time. Dogs have to chew it for several hours to soften it.
Chews of Small, Medium, Large, X-large, and custom sizes are available online from Sansar Pet Supply.
Health Benefits of Canine Cheese Chews
It is free from toxic preservatives, binding agents, and other unnecessary toxic ingredients.
There is a world of difference between the Canine Cheese Chews and Chhurpi. Chhurpi is slightly softer and contains fat and lactose whereas a Canine Cheese Chew is nearly bone hard and lactose-free with a fat content of less than 1%
It is long-lasting, natural, and hygienic
It is easily digestible for Canines
It promotes dental hygiene in dogs
It is free from gluten, lactose, soy, corn, wheat, and grain
It's a healthier alternative to rawhide and artificial chews
There is no waste or fuss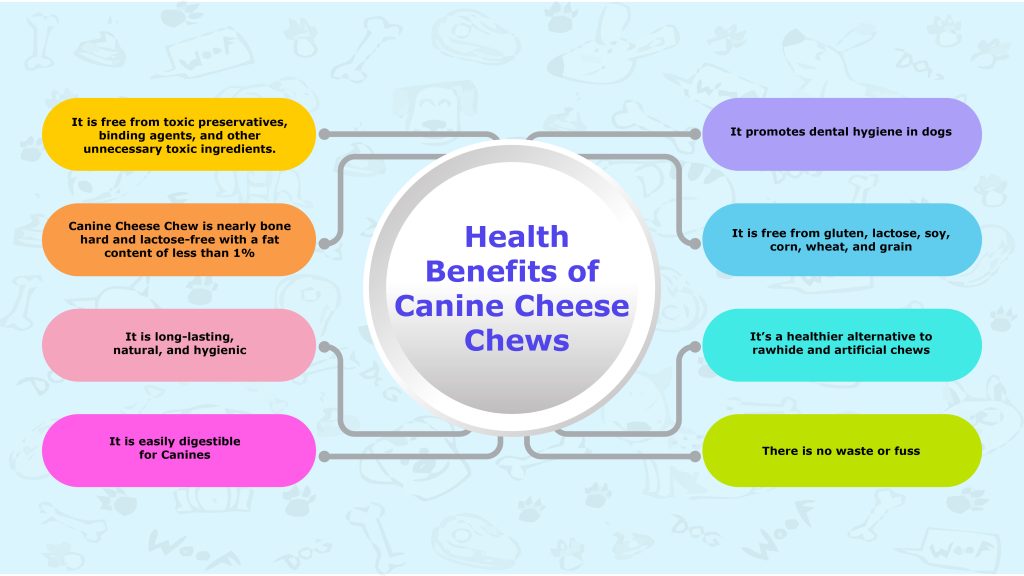 Advise for Use
Supervise the pet when they chew
Not safe for human consumption
The Canine Cheese Chew last longer if it is kept in a cool and dry place
We should wash our hands after handling the product with dog drool
Conclusion
Sansar Pet Supply's goal is to provide authentic products to pets all around the world. For ages, These suppliers have been providing Canine cheese chews in European and Asian markets. Last but not least nothing and no one can replace the value of Canine Cheese Chew by Sansar Pet Supply.
What are you Waiting For?Contact us Today!